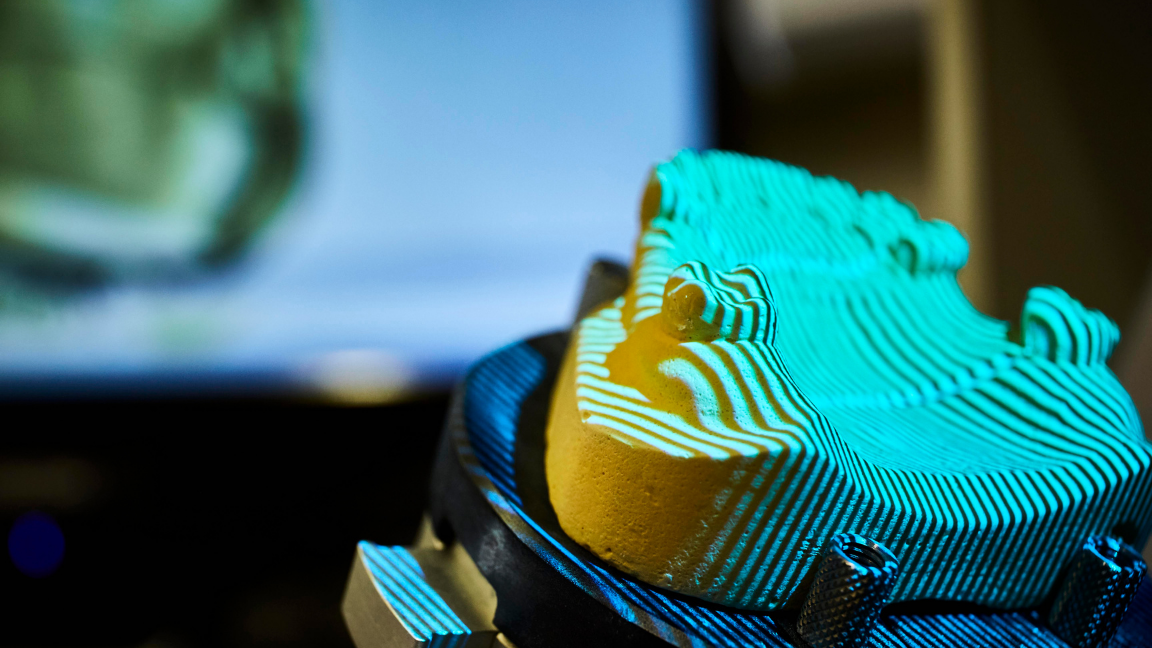 Case Study
Infection control in gum disease
Date: April 4, 2022
A technology to tackle infection and inflammation in serious gum disease and enable the tissue to regenerate has shown promise in laboratory tests.
The treatment targets the tissue that holds the tooth into the socket, known as the periodontal ligament for regeneration. This ligament and bone become damaged in serious gum disease due to the presence of a microbial biofilm, which is currently very difficult to treat.
The new research – led by Dr Phil Davies from the University of Leeds – uses self-assembling peptides originally developed by University of Leeds researchers, with the help of the IKC, to support the regeneration of tooth enamel.
Dr Phil Davies has adapted this peptide 3D scaffold to encapsulate various antimicrobial agents. The mechanical properties of the peptide scaffold allow a controlled release of the antimicrobial agents. These help to combat the presence of the biofilm and curb inflammation, while the peptide enables repair of the hard tissue that holds the tooth in its socket.
The original peptide technology was licensed to the Swiss company Credentis AG who formulated and developed it for various dental applications and brought it to an international market. It is one of 46 patents or licenses which have been created with support from the IKC and transferred to industry. Credentis – recently acquired by the oral care company vVardis – is also involved in the latest research.
Separate studies had already shown that the peptides could help to regenerate the periodontal ligament. But Dr Davies and his team needed to prove that the peptides and antimicrobials could work together to treat the kind of infection found in gum disease.
Replicating the biofilm
Dr Davies explains: "We have 'good' and 'bad' bacteria in our mouths, but some species are particularly bad for our teeth and are found in higher concentrations in gum disease. To make our experiments realistic, we had to find a way to replicate the biofilm that these bacteria jointly create, which is very difficult to do."
The team were awarded an IKC proof of concept grant and received advice and guidance from the IKC to help manage the project from a commercialisation perspective. The researchers used the funding to adapt a biofilm model used for oral biology research to create a platform that could be used to assess the efficacy of an oral medical device. When they tested the peptides with the antimicrobial agent using this model, they were able to demonstrate that the technology did enable controlled release of the antimicrobial and reduced the biofilm.
The team are now investigating other peptides to test their effectiveness in oral tissue repair.
The IKC has supported nearly 270 proof-of-concept, technology development and demonstration projects, of which 84 have progressed beyond technology readiness level (TRL) 4 and on to commercial product development. Since it was first established in 2009, the IKC has enabled more than 50 different products and services to reach the market.
Back to Case Studies